This may be the first installment of Gnomes I Knew.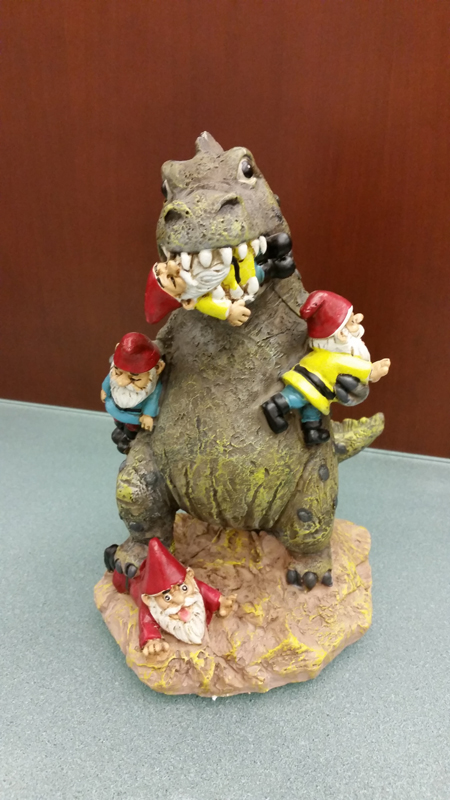 click image to purchase on Amazon
Workplace gnomes think they are safe.  Well, Gnomezilla would beg to differ.  While these little gnomes may not decorate your yard in the traditional sense, your petunias will never be happier after Gnomezilla poops them out.
Best of luck to the Gnomezilla guardian, Mike P!
If you are interested in purchasing GnomesIKnow.com please contact us.Interested in other available domains? Check out JVHM's Domain Sale page.